"The greatness of a nation and its moral progress can be judged by the way its animals are treated." ~Gandhi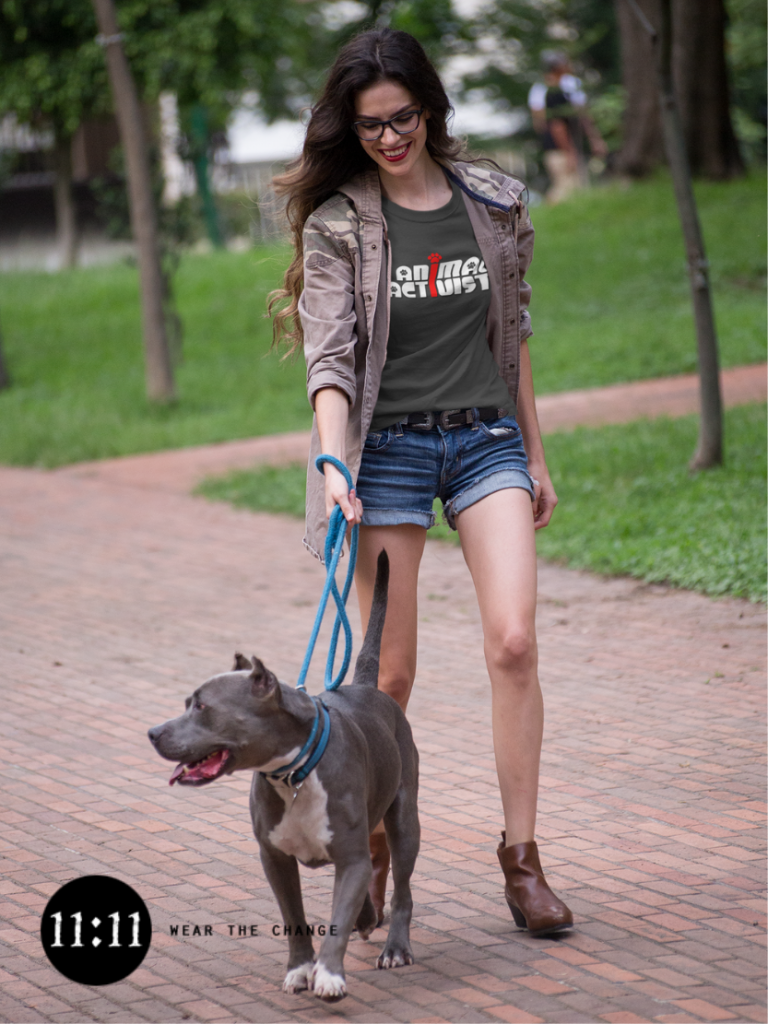 Inspirational and thought-provoking animal rights t-shirts make the perfect gift for animal activists, vegans, vegetarians and animal lovers. Eco-friendly, organic shirts available.
When wearing a t-shirt out in public, you're potentially exposing it to dozens or even thousands of people. We're using that opportunity to make people feel good, raise awareness and/or inspire conversation.

When purchasing our inspirational animal rights t-shirts, look for a print that you intuitively resonate with. Wear it proudly and share the light with others.
11:11 Wear the Change